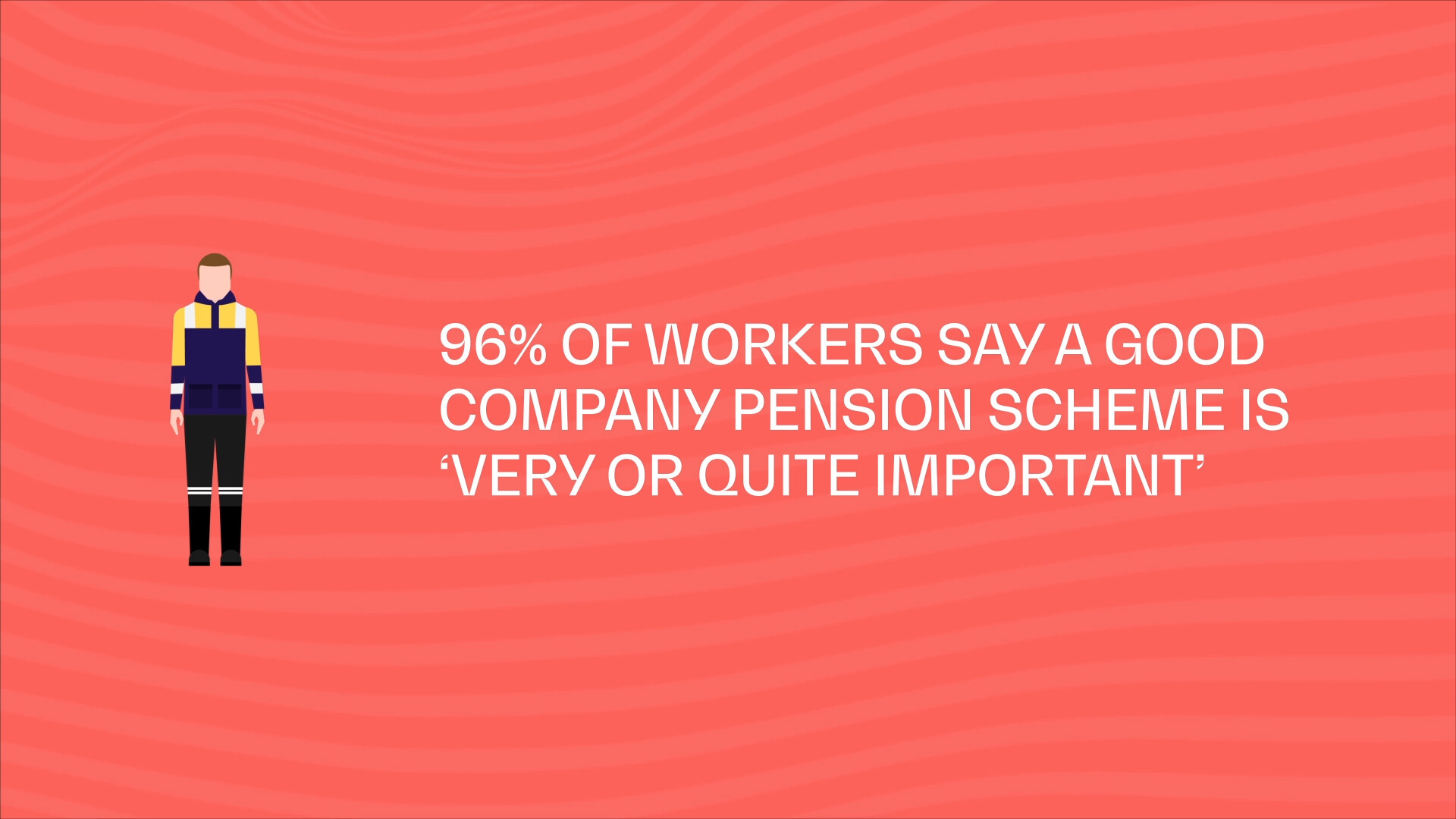 Ensign challenges bigger master trusts by reshaping member experience
Ensign, the Defined Contribution (DC) pension scheme for the UK shipping and maritime industry, has launched a new look, in a bid to change the way pensions are perceived and boost levels of member and employer understanding and engagement.
A recent independent report revealed that Ensign already has the lowest fees of any Master Trust*, despite being one of the smallest Master Trusts, and the scheme has now radically updated its communications, stripping out layers of jargon and introducing engaging animation and graphics to turn the way pensions are generally communicated on its head.
A recent Ensign survey of workers in the shipping and maritime industry revealed that, while four out of five employees saw workplace pensions as "very important", only 42% know how much they are paying into their pension; only 1 in 3 know what they need for a decent retirement, and over half (54%) have no idea, or have forgotten, how much they are paying in fees and charges. This worrying trend, common across all industries, could mean significant numbers of pension savers missing out on valuable income at retirement.
Ensign Chair, Rory Murphy said:
"While automatic-enrolment (AE) has created millions of new pension savers, it can only be considered a success if this is converted into decent retirement outcomes. Master Trusts have a critical role to play in achieving this, and we are determined that Ensign should be at the leading edge of shaping a successful future for all defined contribution pensions and their members.
"As in other areas of the economy, the impetus for innovation in pensions can come from smaller, more agile entities. Ensign is already delivering high quality, low cost pension provision, but we want to ensure members and employers alike feel part of, and engaged with, that process.
"For too long, people have been turned off by pensions. It is their money, and their financial wellbeing that is at stake here. We want the new look we have announced today to be a first step towards developing, implementing and spreading best practice. We want the maritime industry to be leading the way for all other pension schemes to follow."
During 2018, Ensign has already reduced its annual management charges, and moved towards in-scheme drawdown arrangements and retirement advice.
From today, Ensign has launched a brand new website that uses plain language, cuts out jargon and uses easy to understand articles, FAQs and engaging animation and graphics. This will be a place where any member or employer, regardless of industry, can go to better understand saving for their future.
*"Master Trusts Default Report", Corporate Adviser Intelligence, July 2018
For further information, please contact:
Sophia Samaras/Andy Fleming
MHP Communications
0203 128 8731/8523
Note to Editors:
Designed specifically for employees in the maritime industry, Ensign is a low-cost, high-quality pension plan which employers and employees pay into as a way of saving for retirement. There is choice and flexibility in how much to contribute, where the money is invested, and how and when members take their benefits.
The Plan is an auto-enrolment compliant, modern defined contribution (DC), or 'money purchase', pension plan, which takes advantage of the pension flexibilities and freedoms introduced by government in 2015.
Share this post