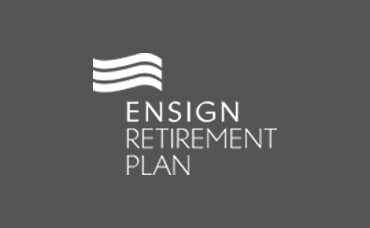 Ensign Retirement Plan – demonstrating its quality credentials
Ensuring the Ensign Retirement Plan is managed to high standards, and with the appropriate controls, is very important to our members. Good practice across all areas of scheme governance and management is imperative to our Trustee and Executive Team to ensure we best support our members in achieving their retirement goals. We are, therefore, delighted to report that the Ensign Retirement Plan has achieved Master Trust Assurance. This means that the Plan has been subject to independent review and demonstrates high-quality governance and administration.
Andrew Waring, Chief Executive Officer of the Ensign Retirement Plan, commented "It is vital that the appropriate controls and safeguards are in place to ensure the Plan is of high quality, secure and working as it should be for members. We are proud that the Ensign Retirement Plan has been independently recognised as having good governance and administration, low charges, and clear communications. Our aim, as ever, is to continue to grow the Ensign Retirement Plan in order to provide the best retirement outcomes for all those working in the maritime industry."
The Master Trust Assurance framework was developed by the Institute of Chartered Accountants in England and Wales in partnership with The Pensions Regulator to help trustees assess whether their scheme meets similar high standards of governance and administration to those that are set out in the Government's DC Code of Practice.
Additionally, the Ensign Retirement Plan is Pensions Quality Mark (PQM) ready, meaning that it meets the Pensions and Lifetime Savings Association (PLSA) quality standards on good governance, low charges and clear member communications.
Share this post