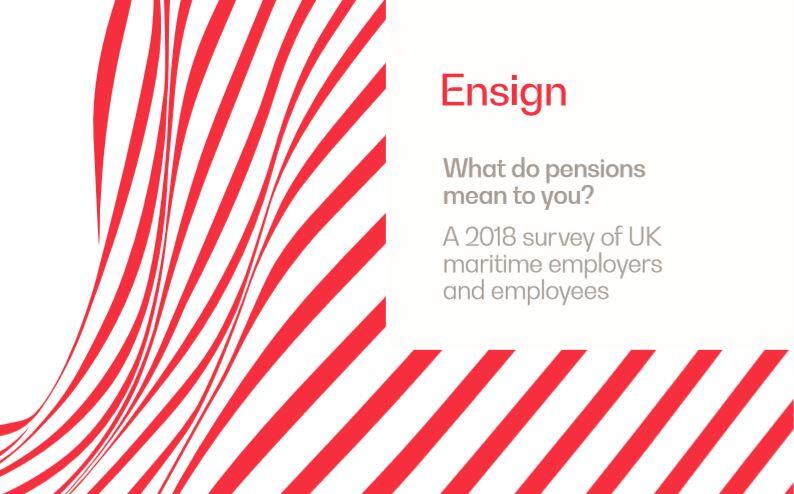 Ensign undertakes the first ever maritime pensions survey
Ensign has recently undertaken a survey on the importance, awareness and understanding of pensions in the maritime industry, which has produced some fascinating results.
It found that employers in the maritime industry could be missing out in the battle to attract top talent by underestimating the importance of pensions as part of their employee benefits package.
The research points to a significant disconnect between the importance attached to retirement saving by maritime industry employers and their staff. While more than half of employers surveyed see pensions as a "not very" or only "moderately" important part of their overall employee benefits package, a similar survey of workers in the sector found that more than four in five regard pensions as "very" important.
Employers view the recruitment and retention of staff as their single biggest HR challenge, ahead of political and regulatory developments and globalisation, yet pensions rank only sixth among factors seen as affecting recruitment and retention, behind such factors as flexible working and workplace surroundings.
It also found that workers in the maritime industry could face significant hardship in retirement due to a lack of understanding of pensions, with only 42% knowing how much they are paying into their pension; only 1 in 3 knowing what they need for a decent retirement, and over half (54%) having no idea, or having forgotten, how much they are paying in fees and charges.
Equally worrying is that 41% of employees surveyed were unaware of the tax relief on their pension contributions, and are therefore potentially undervaluing the benefits to be gained by saving through a pension.
The two press releases attached give details of some of these findings, but please contact matt.mills@ensignpensions.com if you would like to receive a copy of the full research report, either by e-mail or in hard copy.
Extensive coverage can also be viewed in the following publications:
http://pensionsage.com/pa/Maritime-workers-have-alarming-lack-of-pensions-awareness.php
https://www.employeebenefits.co.uk/issues/may-2018/50-clear-auto-enrolment
http://shipmanagementinternational.com/ensign-research-reveals-alarming-gaps-in-workers-pensions-awareness
Share this post