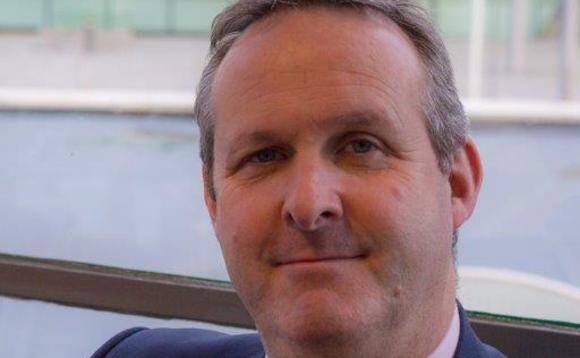 Sometimes, good things come in small packages…
Andrew Waring says the 'big is better' view does not necessarily stand up to scrutiny when it comes to master trusts.
Writing in these pages recently ("Smaller master trusts need to go big or go home", PP, May 3rd) Paul Budgen argued that the Pensions Regulator's forthcoming authorisation criteria will bring about the demise of smaller master trusts which lack the resource or funding of their bigger peers. In short, his argument was that smaller master trusts need to grow or go.
As someone once said, "Well, he would say that, wouldn't he?".
I would argue, however, that the "big is better" view does not necessarily stand up to scrutiny.
Granted, the new TPR requirements involve a great deal of work, and a fair amount of expense. But I don't believe that they will come as a great shock to master trusts of all sizes, nor that they present an existential threat to many of them. And better regulation (which is not necessarily the same as more regulation) should benefit the industry and its end beneficiaries.
The fact is that, in pensions as in other areas of the economy, diversity is a powerful driver for improvement. Look at retail banking, where innovative new disruptor brands are making significant inroads into a market formerly dominated by bigger, longer established, and arguably less agile, players. The success of these smaller entities owes much to their ability to provide a better, more personalised service to the end consumer.
I believe the same dynamic applies in pensions. The Ensign master trust provides high quality, low cost DC pension provision for workers in the maritime and shipping industry. It is run by people who are not only pension experts, but who also know the characteristics and priorities of the industry in which its members work. This sector-specific expertise is valued both by scheme members and employers. The fact that it is run on a not-for-profit basis also means it is helpfully unencumbered by shareholder requirements.
The bigger beasts in the master trust space will no doubt continue to provide an excellent service, and I don't begrudge them their merited success. But you just have to look back to 2008 to be reminded that "too big to fail" is a discredited notion. Seeking to block off smaller funds would be strangling diversity at birth. Big, monolithic organisations fear diversity as it is their Achilles heel and shines on them a spotlight that they neither want nor welcome.
With 10 million savers now signed up to pensions through auto-enrolment, it is vital that the AE process builds on this initial success. And while the bigger master trusts have a central role to play in this process, the numbers involved surely allow room for – even require – diversity. Small, medium or large, a range of master trust options is surely a good thing, both for individual pension savers and, by allowing flexibility, specialism and innovation, for the wider pensions industry.
As other sectors of the economy have shown, smaller providers can deliver a better service. And by keeping the big players on their toes, they can help to ensure the spread of best practice across the sector, to the benefit of the end saver.
Andrew Waring is Chief Executive Officer of Ensign
As published on Professional Pensions website – https://www.professionalpensions.com/professional-pensions/opinion/3032595/sometimes-good-things-come-in-small-packages
Share this post