There are currently 6 directors on the board of Ensign Retirement Plan Trustees Limited, the corporate trustee of Ensign, whose sole purpose is to govern Ensign in accordance with its Trust Deed and Rules. Three directors represent our members and three directors represent the employers that participate in Ensign. This ensures that the Trustee acts in the best interests of its members whilst also taking into account the needs of its employers.
All directors are also non-affiliated, meaning they have been appointed via an open and transparent process and are independent of any business which provides advisory, administration, investment or other services to Ensign.
The directors come from a range of backgrounds and experience, bringing a wide range of skills and expertise to the Board.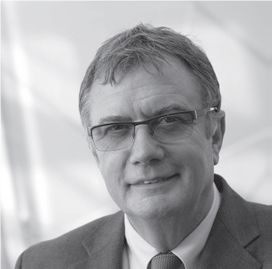 Rory Murphy
Chair, Employer Representative
"Auto enrolment means more people have a pension, but not necessarily a good one. By educating members as early as possible and putting control back into their hands, schemes and employers alike need to do their bit to ensure employees are heading towards secure, comfortable retirements."
Rory is Chair of Ensign and an Employer Director, having been appointed as a Trustee Director in May 2015. We are proud to have Rory on our Trustee Board. He is one of the emerging figures in the pensions industry, and is a well-known voice championing the improvement in quality standards and performance of pension trustees and the funds they represent.
As Chair of two maritime industry pension schemes, the MNOPF and the Ensign Retirement Plan, Rory is experienced in the challenges facing trustees with both defined benefit and defined contribution pension provision. He has also fulfilled roles on the trustee board of four other pension schemes over the past three years.
Outside of pensions, Rory advises companies in understanding, engaging, consulting and negotiating with trade unions and their employees, helping them to develop and implement strategy. He provides training and mentoring, working in conjunction with company HR teams to complement their existing resources.
As a former trade union General Secretary Rory has over 30 years' experience across the public and private sectors in the UK, Ireland and Europe.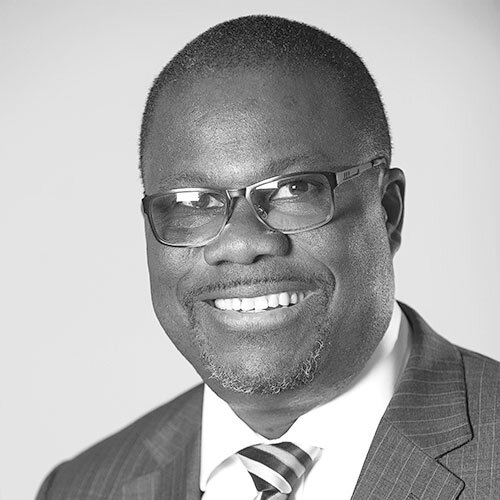 Olu Tunde
Vice-Chair, Member Representative
"We all worry and face various challenges as we age, and pensions is right up there. What a relief it is for our seafarers to know that they are part of a well-run pension scheme that's managing their investment for the future. Ensign is a name that employers and members can trust."
Olu joined the Trustee Board in March 2020. Olu was nominated by our members and has gained extensive maritime experience in his role as Assistant General Secretary for Nautilus International.
Olu has been a Trustee Director for the Merchant Navy Officers Pension Fund since 2014 and was formerly Chair of its Audit Committee. His role as Assistant General Secretary for Nautilus International includes oversight of a number of operational responsibilities such as Finance, HR and IT.
The Trustee is supported by a team of pensions professionals who deliver a range of services. This includes our executive and secretariat services provider, Rock Pensions, who look after the day to day running of Ensign: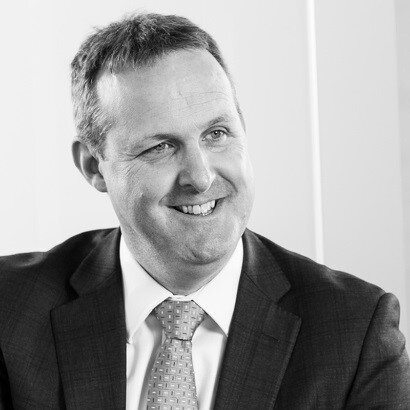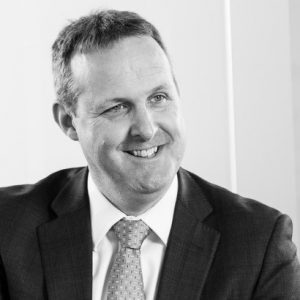 Andrew Waring
Chief Executive
"A pension provider is only as good as its people. As well as our highly experienced Trustee Board, there's an incredible team of pensions experts working behind the scenes to help deliver on promises to members and support the trustees in ensuring good governance at every turn."
Andrew is Chief Executive of Rock Pensions as well as Ensign's Chief Executive.
Andy was previously Chief Executive of the Merchant Navy Officers Pension Fund (MNOPF) and guided the MNOPF through a series of landmark industry initiatives including innovative investment governance arrangements, cutting edge deficit management and market leading insurance solutions.
Andrew helped to establish Ensign as a new defined contribution scheme available to all employers in the UK maritime sector.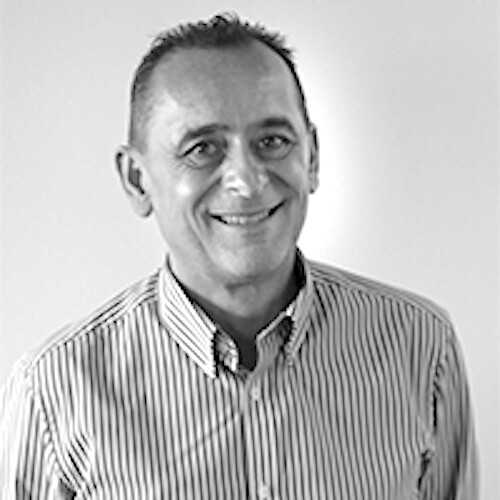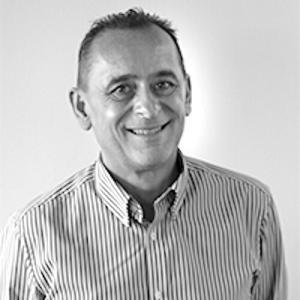 Ivan Laws
Director
"Only one in three of us knows what we need for a decent retirement. That's not good enough. Auto enrolment is only the start of the pensions story. Employers and pension providers alike have a moral responsibility to ensure schemes remain fit for purpose and members know the value and potential of what they're buying into."
Ivan is a Director at Rock and has over 30 years' UK and international pensions industry experience. So, you can guarantee that whatever your issue, Ivan will be able to help.
Ivan is a highly experienced relationship manager, both as a service provider representative at executive level regularly liaising with Trustees, and as a client, managing relationships and contract negotiation with actuarial, legal and technology providers not just here, but previously on behalf of the Government of Abu Dhabi!
Ivan is a frequent commentator on pensions issues both in the UK media and industry events. He is a Fellow of the Pensions Management Institute and a TPAS Dispute and Complaints Adviser.
Get to know us better
We've told you a bit about what makes us tick, but nothing beats a face-to-face meeting. To find out more about us, please get in touch.